Cameras & the Ignition Interlock Device - January 1, 2013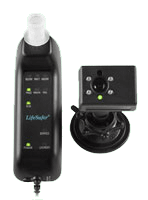 A new law, RCW 43.43.395, came into effect on January 1, 2013 requiring cameras on all ignition interlock devices in Washington State. If you currently have an ignition interlock device installed that does not have a camera, then one must be installed by June 1, 2013. Your ignition interlock provider should help you do this.
Who does having a camera on an IID help?
We believe this helps our clients who are facing an ignition interlock violation in court and want to show that it was someone else driving the vehicle at the time of an ignition interlock violation. Our clients, for the first time, will be able to obtain evidence that they were not the driver. We will have the tools necessary to show the court that our client did not violate a court order and drive a motor vehicle with alcohol.
Like many things, this is "a double edge sword." For those people who did actually drive a motor vehicle with alcohol, the courts will now have evidence that it was that person driving and not someone else. There were many judges who in the past have been suspicious of people claiming they were not driving when they actually were.

Do cameras on the IID work?
According to one judge that we spoke to, there are still some kinks in the program. He described a situation where the defendant denied drinking and driving, so the judge went to look at the picture from the camera. Well . . . the camera was not aimed at the defendant's face and the judge could not tell who was driving. Hopefully the ignition interlock companies can figure out how to work their own technology and dial in the focus on these things.
Who do cameras not help?
Camera's do not help if you are in the last four months of the IID requirement and there is a positive blow on the IID machine. Under current state law, RCW 46.20.720, if there is a blow of .04 or greater when driving then your IID requirement will be extended by four months. There are no exceptions to this. Your brother, sister, friend, wife, husband, or dog could have blown into the IID and if it is a .04 or more, you are the one who will need to keep it on your car until there are four clean months.
Patricia Fulton from our office has been working to a legislative "fix" to this problem. Under legislation she has been working on, if you were not the person who blew the .04 or more into the IID, then there will not be a four month extension. We are hopeful that this legislation will be in place soon.
Are the photographs private?
One of my clients sent me the following email:
"I saw the news of the interlock cameras that will go into effect in January and was curious if that applies to existing DUIs or only new offenses. Simply because it seems terribly belittling and unsettling that your photos will be on file". Do you know the answer? Do you know what privacy protections there will be? Any thoughts would be appreciated."
I contacted one of the ignition interlock companies that we work with and here is what he told me:
"The photos are in a view only format and will only be reviewable by a manufacturer representative… not at the service center or technician level."
So, we are hopeful that our client's privacy interests will be protected. These photographs are not held by the State, so they should not be discoverable under public records requests and will not be on any public database that we are aware of.
Our Firm:
Over more than three decades of combined experience, Geoffrey Burg and Patricia Fulton have helped hundreds of people in Washington Stat who are in a similar situation to yours successfully fight their DUI charges. Call us at 206-467-3190 to schedule a free consultation.